The Right Ingredients
At The Real Dose
You deserve supplements whose effectiveness can be clearly demonstrated. Every ingredient we use is all natural, research-backed and included at the real dose used in clinical studies.


Steven Sisskind, M.D., Chief Medical Officer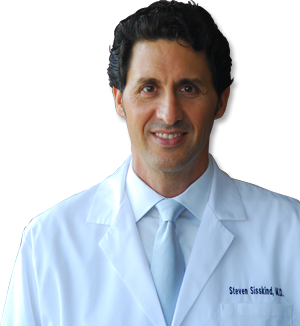 The Right Ingredients
Human Studies:
You're reading about a supplement that seems great, but you learn it's based on results from an animal study (not a human study) ... why is this important?
Because most scientists know that what works in a rat, pig or mouse rarely works in humans.
RealDose uses ingredients based only on results from human studies.
Identical Sourcing:
Now you've found an ingredient with human studies behind it. But then a friend tells you that it might not be the same ingredient used in the studies.
Confused, you do more research and discover that many companies tout the research of a particular ingredient ... but then replace that same ingredient with an inferior version, from a different location (usually China), extracted in a different way. Simply not the same!
At RealDose, we use the exact same ingredients the scientists used in their original research, sourced from the same locations and extracted in the same ways.
At The Real Dose
Research Dosage:
So you've finally found the perfect product... with exactly the same ingredient used in the human studies, and you are both confident and excited.
But, after digging deeper you find the ingredient is not included at the same dose used in the research. And now you are frustrated.
We were too... that's why at RealDose we include each ingredient in our formulas at the same specific dose used in the research.
The result is that when you use RealDose supplements, you experience the promised results... OR YOU DON'T PAY.
Here's what John From Reno, Nevada Has
to say about RealDose Weight Loss Formula No. 1...*
"Looking forward to my new improved shape,
energy, and appearance"
I believe that RealDose was a key reason that my weight is now 212 lbs. This has really increased my self confidence and has motivated me to start working out with a personal trainer to re-shape my body now that a lot of my belly flab is gone. My body fat is now around 22% and I am on my way to 17%. I expect to lose an additional 15 pounds of fat and gain 10 pounds of muscle in its place. RealDose has been great and the advice and support that I have received has been outstanding. I now eat very few carbs and have gone off of starches and bread. Energy is way up and I am looking forward to my new improved shape, energy and appearance. Thanks for a great product and great advice.*

Only The Best Supplements
Are RealDose Certified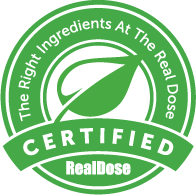 Scientific review of human studies to select
"The Right Ingredients at the Real Dose."
Physician approval of every ingredient.
Sourcing of each ingredient from approved
growers and suppliers.
Third party testing to confirm the identity, purity
and potency of each ingredient.
Manufactured in the USA in our FDA inspected
facilities that strictly comply with Current Good
Manufacturing Practices (cGMPs).
As an extra standard of excellence, all our products must pass
the "Mom Test." If we wouldn't offer it to our Moms, we won't offer it to you.
The RealDose Unconditional
365 Day "You Must Be Thrilled!"
Money-Back Guarantee

If any of our products don't give you results for any reason, we don't want you to pay for them. Simply send back the product and receive a full refund... no hassles. We realize not everything works for everybody. And we are one of the only companies that gives you a full year to experience results... no rushing.
Here's what some of our Customers have to say
about RealDose Weight Loss Formula No. 1...*
"RealDose has increased my metabolism and curbed my appetite"
I have been struggling with losing weight for years. I always seem to be on a diet. I even joined a gym in hopes of losing weight. I just don't have a very high metabolism. I think that RealDose has increased my metabolism so my exercise program is giving me some results. It also has curbed my appetite so I can reduce my calorie intake. The combination has helped me finally see results in my weight loss. I weigh myself every day and showing a steady weight loss. I'm very happy!*

"The thought of getting back into my favorite size 12 jeans seems easy and doable now that I have RealDose Weight Loss Formula No. 1″
I have struggled with my weight my whole life. Even though I have been a 5K participant many times I still couldn't get my weight down. In January 2013 I heard about RealDose and decided to give it a try. Wow, so glad that I did. In a few short weeks I had already dropped an encouraging amount of weight.
Because of so much time at work I have a hard time getting exercise in, so I bought a walking meter that keeps track of my movement, it helps me be aware of how much I really am moving. I have noticed that I am getting more rest and waking up in 6 to 7 hours refreshed and ready to go. My mindset is totally different, focused and positive.
I'm eating much less because I easily stop when I feel full. I am also taking the Omega-3′s that Dr. Steve recommends and have found I am more energetic. The communication through informative emails are a big help and enjoyable to read.
My questions are answered quickly from the RealDose customer care team with excellent, helpful information. The thought of getting back into my favorite size 12 jeans seems easy and doable now that I have RealDose Weight Loss Formula No. 1.*